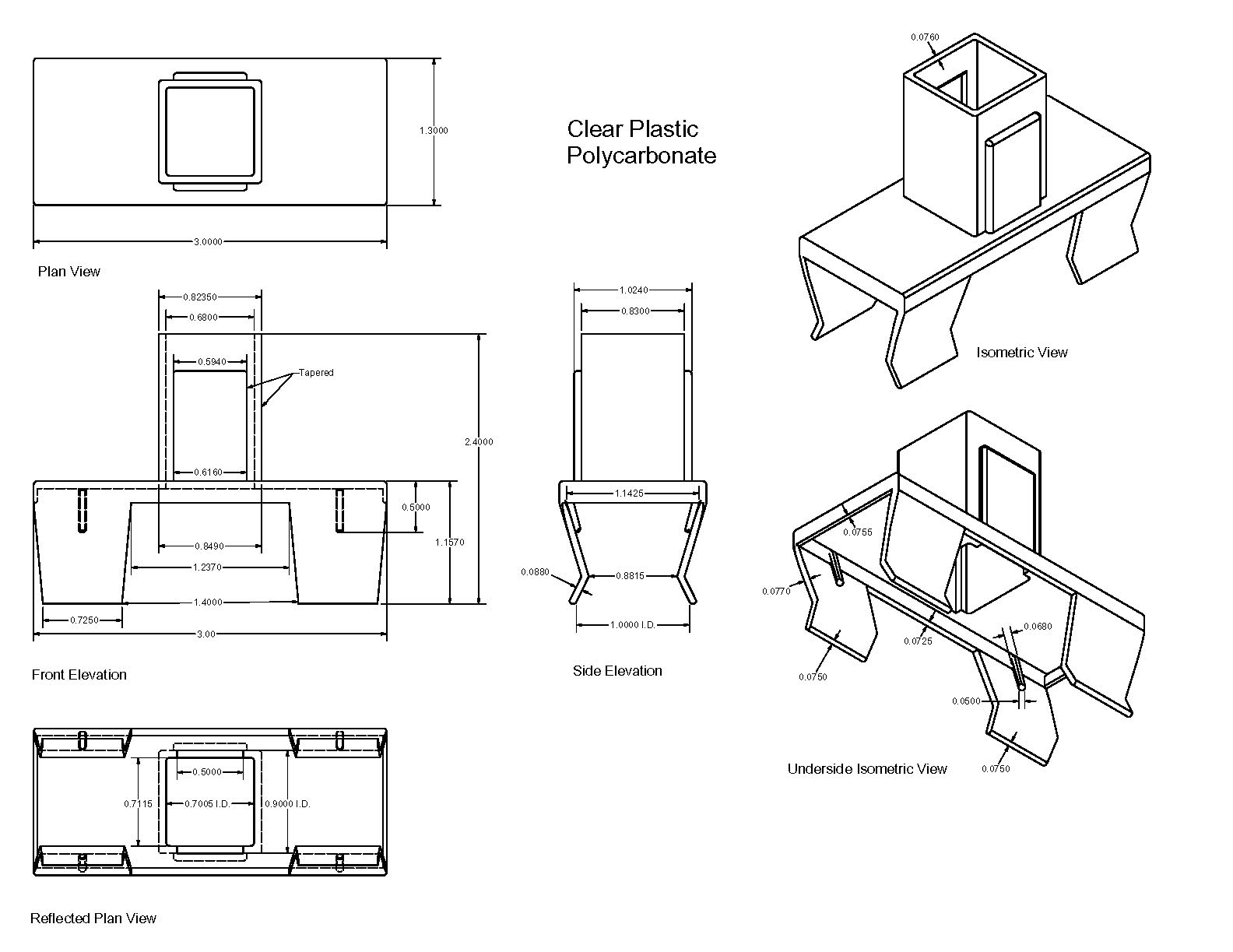 LET US DESIGN & MANUFACTURER YOUR SIGN HOLDER SYSTEM
FROM CONCEPT TO PRODUCTION
SIZE: Lens is available in 5.5" x 7" Landscape and 11" x 14" Portrait.
MATERIAL: Injection Molded Sign Holder is made with durable Polycarbonate Plastic. It is one of the toughest materials available and will take the abuse of everyday wear and tear.
ASSEMBLY: The Injection Molded Sign Holders are Sonic Welded to insure Durability.
POLYCARBONATE ADAPTERS FOR SEVERAL APPLICATIONS
ADAPTERS: FLAT BASE ADAPTERS ~ GARMENT RACK ADAPTERS ~ SADDLE ADAPTER 1/4"- 1"- 1.69"- 2" to 3" ~ HANG BAR ADAPTER ~ SLAT WALL ADAPTER ~ SLOTTED UPRIGHT ADAPTER - SHELF BRACKET ADAPTER
MAGNETIC ADAPTER: 5.5" X 7" Polycarbonate Sign Holder with Magnetic Adapter for Garment Rack.